Poker Luck - It's Bad Luck to be Superstitious
David Huber explains why poker has nothing to do with luck in this article, which offers a humorous perspective on superstitions.

Poker Mistakes - Learning Curve of Poker
This article talks about the mistakes that everyone must make on their way to becoming a great player, and explains how oneís blunders in poker can lead to self-discovery and improvement.

Experiencing Live Action Poker for the First Time
Shirley Rosario offers advice to the player who is stepping into a brick and mortar card room for the first time.

Poker Expectation
Expectation is defined, explained and discussed in this article. Some ways in which a player can create a positive expectation for themselves are also offered here.

The Nature of Information in Poker
Jesse Knight explains why collecting, processing and utilizing information in poker is crucial to gaining an edge over your opponents.

Poker Cash Games
The differences between poker cash games and tournaments are explained in this article by Halli Pinson, who shares some tips on excelling in ring games.

Poker Game Theory
An article on The Prisoner's Dilemma and how it pertains to poker game theory.

Poker Logic: Game Theory Modeling and Poker
Logical decision making in poker by utilizing game theory modeling is explained by economics major Jesse Knight.

Poker Success: Three Traits of a Successful Poker Player
Halli Pinson discusses the three traits that make up a foundation for a successful poker player.

---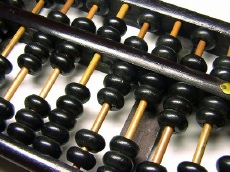 On this page, you will find numerous articles about poker theory. Rather than focusing on specific games and concepts, like other sections of the site, these articles cover some more general topics regarding poker. While understanding specific strategies will definitely help you achieve your goals in poker, understanding some more broad fundamentals about the game can go a long way. Before you ever play another hand of poker, we recommend you take a look at some of the articles on this page. Although there have been countless pages in books, magazines and poker forums discussing poker theory, the topic is still as intriguing as ever.

It is always astounding how many experienced players lack an understanding of poker theory. Understanding how to gather and utilize information seems to be a foreign concept to so many players (who, by the way, have been playing for many years). Logical thinking is key to understanding poker theory, and by the amount of superstitious players crowding the casinos, it seems that logic isnít the easiest thing for many people to grasp. This is all good news for those of us who take the time to learn poker theory and expand our knowledge of the game Ė in the end, all others will be easily exploited on the felt.

Almost all poker theorists and poker players agree that the game is always changing, and therefore no player can ever "know it all." Anyone who thinks they do is sorely mistaken and will never be able to advance to the levels of play that someone with a more open mind could. Good players understand that they should never stop learning and improving their game, and great players try to take a new lesson out of every session they play. Studying the game and discussing poker theory with fellow players is essential to becoming a better player and increasing your profits. The articles on this page are great conversation starters if you are looking for topics to fuel your next poker discussion.

If you are interested in broadening your horizons or perhaps reinforcing some previously learned concepts, take a look at the above articles. Poker-Vibe covers several unique poker concepts aimed at every level of player, and is here to help you increase your knowledge and make you feel more comfortable on the felt. Once you understand some of the important concepts in the articles above, you might want to try experimenting in an online card room, as we offer many poker strategy tips for playing poker online. Make sure to check back often, as we are continuously adding articles on poker theory to this section.