The Theory of Poker

Holdem Poker for Advanced Players

Tournament Poker for Advanced Players

Seven Card Stud for Advanced Players

No Limit Hold'em: Theory and Practice

---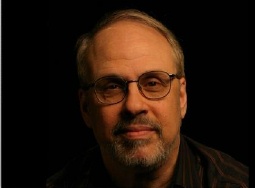 David Sklansky is considered to be one of the top authorities on gambling and has written numerous publications including the popular The Theory of Poker. His books are definitely essential reading material for anyone who is serious about learning poker.

Sklansky was born in Teaneck, New Jersey in 1947. He had a natural gift for mathematics and was employed by an actuarial firm at the young age of 20, despite never completing his education at the University of Pennsylvania. Soon enough, Sklansky was outsmarting his own boss and not getting the credit or money he deserved for his ideas. When he discovered poker and saw the direct correlation between winning money and outsmarting his opponents, he was hooked. He soon moved to Las Vegas to pursue his career as a professional gambler. He won the first three major tournaments he entered, and never looked back. Over the next 30 years, he would become an accomplished poker professional and well known author.

David Sklansky has World Series of Poker bracelets in Mixed Doubles, Limit Omaha Hi, and Draw. He has also appeared numerous times on the Fox Sports Network television show Poker Superstars Invitational. He has scored many deep cashes in major tournaments, including a third place finish at the 2006 Borgata Open World Poker Tour Championship.

Sklansky has written countless articles for poker magazines and produced two instructional poker videos. He is partners with Mason Malmuth on the website twoplustwo.com, which operates a popular poker forum where players can discuss poker and poker related topics. Sklansky himself often contributes to the discussions, usually entertaining readers with his brilliant mind for mathematics and eccentric personality.

Sklansky's books have been published by Two Plus Two Publishing and include some of the books linked above. Several of his books were co-written with Mason Malmuth and/or Ed Miller. He also wrote the Seven-Card Stud Hi/Lo section in Doyle Brunson's 1979 revolutionary book Super/System.

World Series of Poker Champion, Greg Raymer credits Sklansky's book The Theory of Poker for his success, saying "It was one of the first books I bought, and it taught me all of the most important basic concepts applicable to any form of poker. I still consider it the most important single poker book anybody can read if they want to improve their game."

David Sklansky currently works as a consultant for online card rooms, brick and mortar casinos and companies developing gaming devices. He continues to play poker on a regular basis and also enjoys sports betting and blackjack. He can usually be spotted playing major tournaments as well. On occasion, Sklansky will hold seminars in Atlantic City and Las Vegas for players who are looking to improve their games. He resides in Las Vegas and can often be found playing cash games in the card rooms there.

To read Poker-Vibe's comprehensive book reviews of several poker books by Dave Sklansky, including "The Theory of Poker" and "Hold'em Poker for Advanced Players," click on the links above.