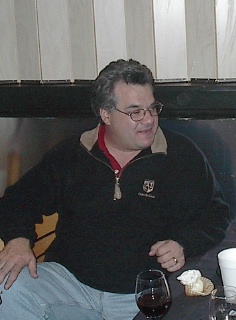 Lawrence Gilbert has a passion for sharing information about his two great loves – poker and golf. He is a former professional poker player, where he played both online (under the user name stalar) and as a prop player for the Bicycle Casino. During his stint at the Bike, he played the higher limit games including Texas Holdem and Stud Eight or Better. He is a well-rounded player and attributes a lot of his success to poker theory books including Harrington on Holdem and The Theory of Poker.

He left professional poker in May 2006 in order to pursue a golf career. Lawrence is now an Assistant Golf Professional at Coto De Caza Golf and Racquet Club in Orange County.

He loves talking poker theory and would love to hear from anyone who would like to discuss poker. He is also willing to share stories about his golf and would be happy to assist anyone who would like to learn more about golf (you do not need to be a member of the club in order to receive lessons).

Larry resides in Southern California with his wife Stacy.

Lawrence (Larry) can be reached at flop_a_set54@yahoo.com.