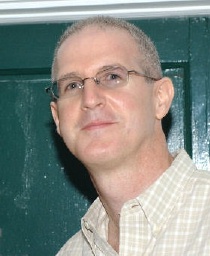 Like many of you perusing this site, Poker-Vibe contributing writer Scott Buono first learned the game of poker watching grandfathers, uncles, parents and neighbors playing the "holiday home game" as a child. His official introduction to "real" poker came much later in life during a business trip to Las Vegas in the late 1980's. His first foray into the B&M poker world was a $1-$5 Stud game at Bally's that happened to include actor Redd Foxx (of "Sanford & Son" fame) as one of the players. After a profitable evening that included as much comedy as cards, Scott was hooked, but would have no place to play once he returned home.

Fast-forward 10 years: With the opening of two Indian casinos in eastern Connecticut (The Mohegan Sun and Foxwoods; a 2-hour drive from his Westchester County, NY home), Scott finally had an outlet for his interest in poker that didn't require a plane ticket. Between 1999 and 2001, two things happened that would greatly affect Buono's poker progress: One was the mention of "Paradise Poker" by one of the casino floormen, and the other was his sister's push to try a Texas Hold'em tournament. Adding online poker and Hold'em to his poker repertoire were major catalysts in furthering Scott's desire and ability to better himself as a well-rounded player.

By 2001, Buono was playing in his first "MTT" (multi-table tournament) on PokerStars, the site he now considers his online poker "home". Scott made several final tables in online Stud events between 2002-2004, before switching to Hold'em almost exclusively since then. His most positive influence in poker came purely by chance in late 2004. Searching for information about the professional players he had been watching more frequently on television, he stumbled upon the Poker-Babes website, created and run by Shirley Rosario. Delving into the profiles of all the top players he had come to know, he came across the link to Shirley's own "Journal". It was this daily account of Rosario's own poker experiences that would help to improve Buono's outlook in a very positive and inspirational manner. It was also Rosario's open invitation to her readers to submit "guest articles" that sparked Buono's interest in trying his hand at writing.

Starting in 2005, Scott's NL Hold'em tournament game began to show steady progress, but more importantly his confidence soared to new heights. While never professing to be anything other than an average, aspiring poker player, his results have moved his bankroll well beyond "break even". Most recently (thanks to more Poker Babe tutelage), he has expanded his poker horizons by jumping into the Omaha H/L waters and has enjoyed some early tournament success in this new arena.

Articles written by Scott Buono:
Pizza, Pasta and Poker
Poker Wisdom of a Champion
Caro's Book of Tells
The Making of a Poker Player
Shuffle Up and Deal
Winning Low Limit Holdem
Inside Poker: The Good, The Bad and The Ugly
Mastering No-Limit Holdem
Poker Nation
Poker Advice
Poker Focus
Sit N Go Strategy
Multi-Tabling Online Poker
Taking Notes Online: I Remember You!