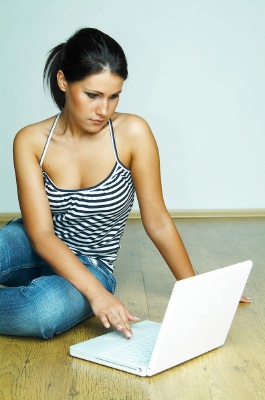 Entering the poker scene can be incredibly daunting. In addition to the large range of games available these days, as well as the huge variety of online websites and brick and mortar casinos to chose from, the competition at the tables is becoming increasingly fierce. Since the birth of online poker, players have started learning the nuances of the game at an amazingly rapid pace. Times have definitely changed and the tools for honing one's skills have now become readily available. A new player can easily pick up dozens of poker books, written by the game's top professionals. He or she can peruse the internet and will find thousands of strategy articles and an abundance of poker forums.

Saturating your mind with poker theory is no longer a problem, but processing and putting this knowledge to use is a whole other story. If you ask any poker professional, they will surely tell you that there is no substitute for experience in this game. But gaining the experience necessary to become a great player is no easy or inexpensive task. A new player could very easily go broke (several times) before learning enough to start winning at poker (just ask many of the top pros how many times they went broke before they became winning players).

However, there is good news for the modern poker newbies: free online poker games are readily available, 24 hours a day, seven days a week. Most major online poker websites offer "play money" games in which players can practice their skills and experiment with strategy against one another at no cost.

A new player might first ask themselves, "What game should I play?" With games like Omaha, Stud, Badugi, Triple Draw, and Hold'em all being offered online right now, it's enough to make your head spin. Finding a game that you enjoy and that you can also beat is like choosing the perfect mate. Although many players end up with several games in their repertoire, they will usually tell you that they have one particular game that is their bread and butter; a game that they will always return to as their one true "poker love." Finding a game that suits you requires some trial and error, and there's no better way to experiment than to do it for free. The same idea applies to finding out your poker strengths and weaknesses. Free online poker games will allow a new player to learn the ins and outs of basic strategy without any risk.

While free online poker games can be a great tool to utilize when trying to get your feet wet, a player has to use it correctly in order for it to be effective. Because there are no monetary risks and therefore no rewards associated with winning and losing, it can be easy for a player to not take the game seriously and not play to their best ability. If this is the case, it is pretty useless to play free internet poker.

Although the immediate purpose of these games is not to win money, the long term goal should indeed have everything to do with becoming a profitable player. Working on your skills in the play money games will eventually provide you with the experience and confidence you need to step up to the big leagues and play for real money. If you have taken the free games seriously and learned a thing or two, you will probably be surprised at how similarly horrible many of the micro-limit players are. The sites linked on this page offer stakes as small as 1cent/2cent, where the risk is small and the rewards can be endless, because every player has to start somewhere.

Playing free Holdem online is already quite popular, but if you are interested in learning a new game like Badugi or Razz, check out the articles linked on the left to learn the rules. Once you are familiar with how these games work, playing free online poker games is an awesome way to try out your new skills and experiment with strategies before playing for real money.